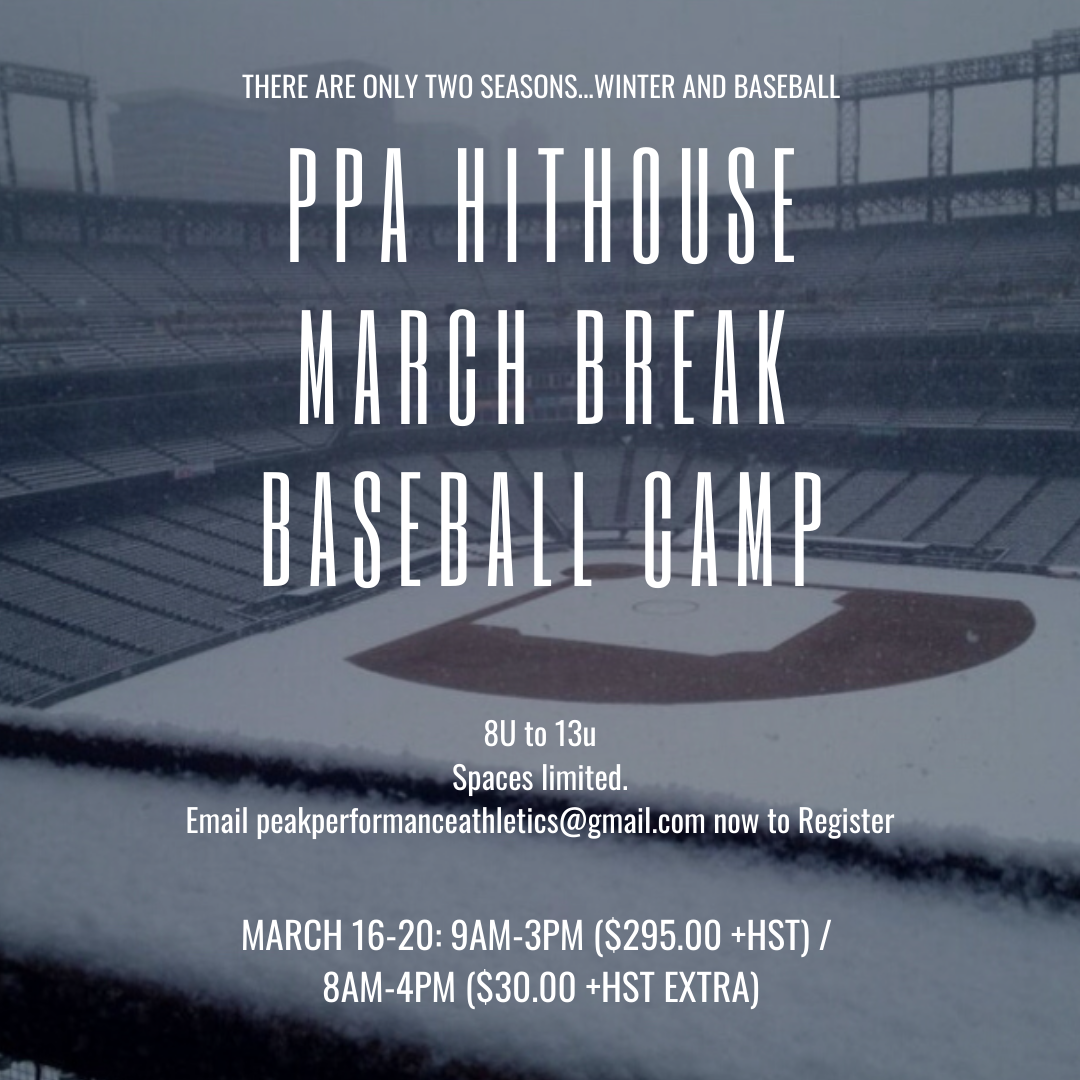 PPA hithouse 2020 March Break Camp Now Available for Registration.
March 16-20, 2020 is our Annual FUNdamental camp.  Camp Runs 9am-3pm with an Early and Late option of 8am-4pm.
What better way to spend a March break and prepare for the upcoming season.
$295 plus HST for the week.  $30 extra for Early and Late.
Email now to Register.
peakperformanceathletics@gmail.com