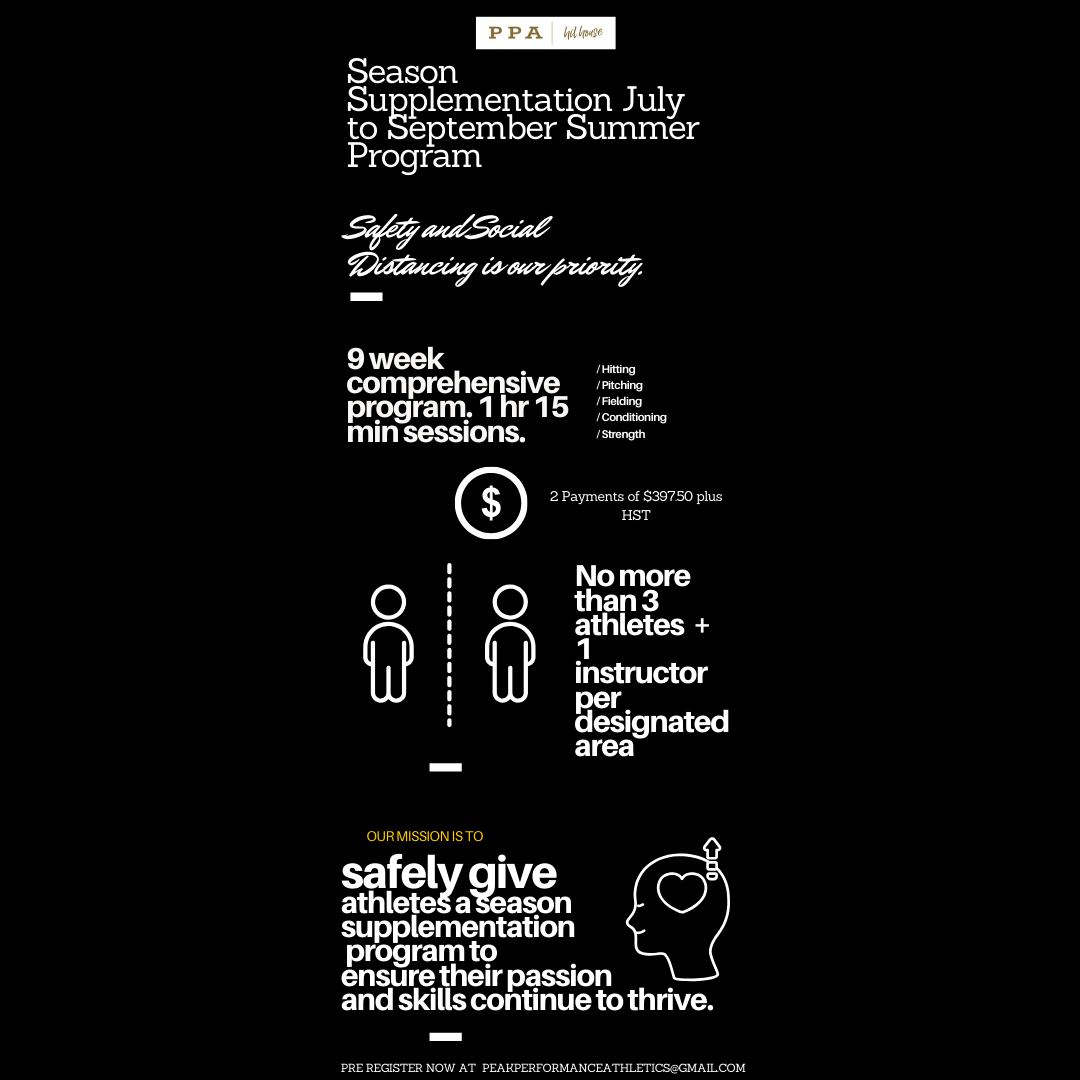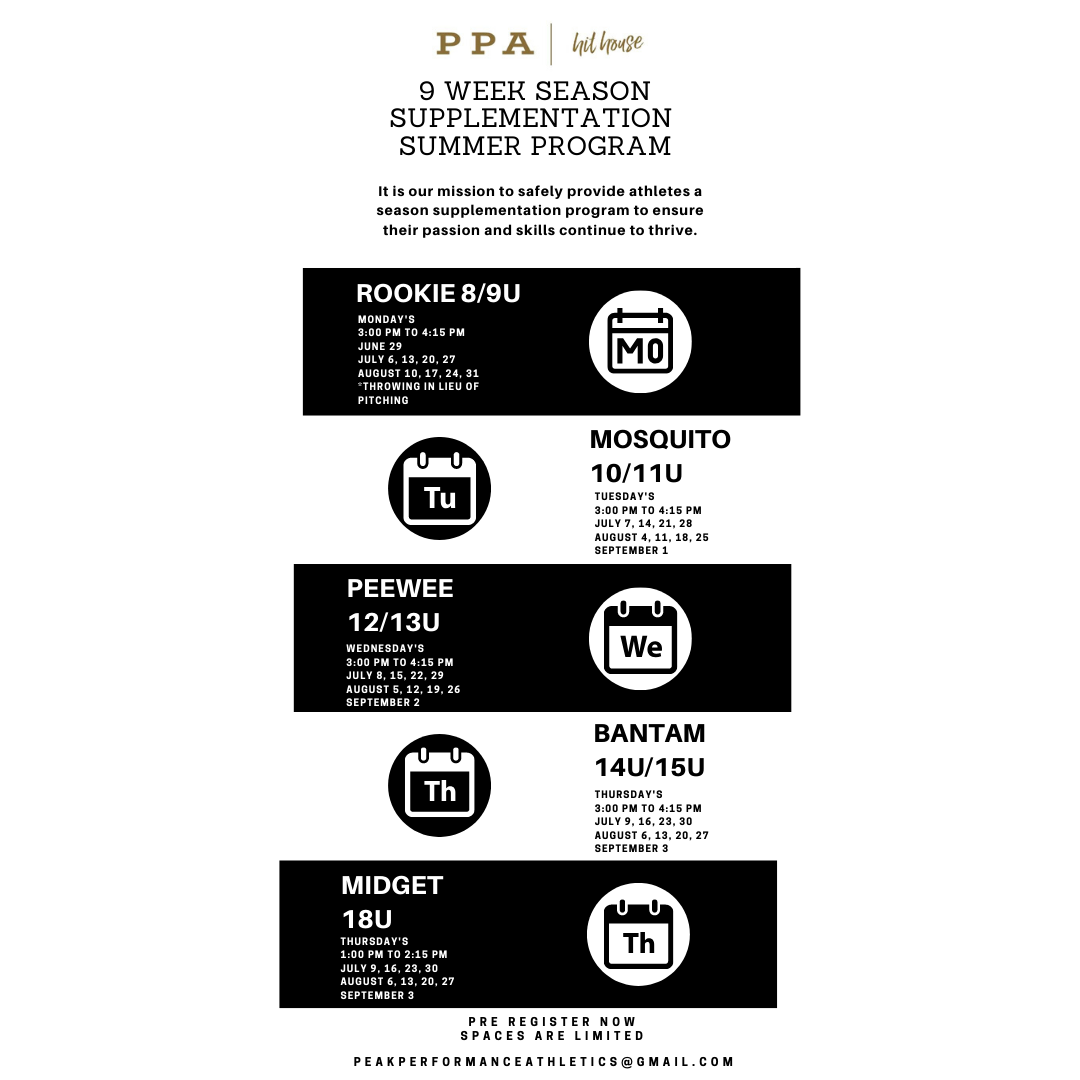 With Baseball seasons being cancelled around the province, PPA Hithouse has designed a 9 week program to run from July to September which will allow our athletes passion, skills and growth to continue to strive this summer.
These Programs are designed with Social distance measures in place and program numbers are extremely limited.
Please email today to register.