Andrew Karkoulas was born and raised in Guelph, Ontario.  Andrew worked his way up through the Guelph Minor Baseball Association until he received a full baseball scholarship to the New York Institute of Technology, an NCAA Division 1 school at Long Island, New York.  At NYIT, Andrew was a four year starter and a three year captain of the team.  Andrew was a two way player who doubled as both a starting pitcher and outfielder.  Throughout his collegiate career, he received many awards including, Team MVP, Gold Glove award and Senior Athlete of the Year.  As well, Andrew also played two summers in NCAA sanctioned summer leagues.  He was a member of the Lima Locos where he pitched and played first base and was named a league all star.  The following summer, Andrew played in the Northwoods league for the Thunder Bay Border Cats. He was awarded with the silver glove for one of the leagues most outstanding fielders.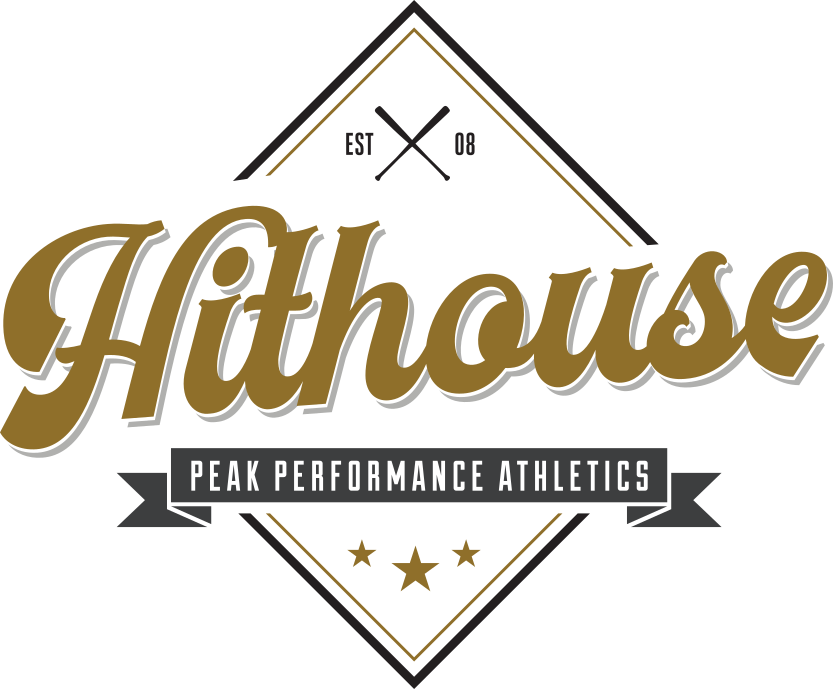 Cortney Karkoulas
Director of Business Development
Cortney Karkoulas was born and raised in Guelph, ON.  She was a member of the Guelph Gator organizations as well as in the Brampton Blazer Program. While playing in such programs, she has won 2 Eastern Canadian championships, multiple provincial titles all before capturing a National title. Along the path to her captaining her team's success, she has also won many individual accolades including; Most Valuable Player of Ontario, golden glove awards and multiple game MVP honors at National showing events. She was then selected from hundreds to be a part of the Junior National Canadian team Program which helped aid in her development for collegiate success. She received a full softball scholarship to Division 1 Ball State University located in Muncie, Indiana.  While a Cardinal, she was a four-year starting lead-off hitter playing second base, where she competed religiously against nationally ranked collegiate programs. She studied and graduated with a Sports Administration degree as well as obtaining a business marketing minor.  
Chris Iltshishin
 GM /Instructor
Chris Iltshishin grew up in Waterloo, Ontario playing for the Waterloo Tigers and Kitchener Panthers programs. He earned a scholarship to NJCAA D1 Frontier College where he started both years and was named captain his second year.
Following his time at FCC, he transferred to NCAA D2 Tusculum University where he played for one year. Chris currently plays for the University of Waterloo Warriors where he was named an Allstar in his first season of play and for the IBL Brantford Red Sox. Chris was fortunate enough to benefit from some great advice and coaching along the way from older players who helped in multiple areas of the game and he is eager to give back to the game in the same way.
Chris is currently a coach for the Ontario Nationals 18U program.
Matt has played at almost every level of professional baseball.  He has enjoyed more than 10 years playing both collegiately and professionally as a catcher for the San Diego Padres.  He has also embarked in over 8 years of instructing and coaching after playing.
Baseball is a passion that is more important then himself.  He finds it incredibly important to pass and share all knowledge that he was fortunate to obtain.  
Nathan Forer grew up in the Brampton and Caledon area.  He played baseball in Brampton, before finishing his minor baseball career out of Hamilton with the Canadian Thunderbirds.  He experienced NJCAA Division 1, and NCAA Division 1 baseball during his time as a scholar-athlete south of the border.  Nathan spent his NJCAA years at Kaskaskia College in Southern Illinois, before joining the Southern Illinois Salukis for his junior and senior year.  Nathan wrapped up his NCAA Division 1 career with second team All-Missouri Valley Conference honors, an ESPN the magazine Scholar Athlete All-District selection, and an Abe Martin Award selection for display of leadership, dedication, and excellence on and off the field.  His success during his senior year led to a selection by the New York Yankees in the 46th round of the 2010 MLB draft.  With the NYY organization, Forer spent time with the Staten Island Yankees, Tampa Yankees, and Charleston Riverdogs.  Following his time with the Yankees, Nathan finished his playing career with the Brantford Red Sox of the IBL. 
Nicholas Jaeggin grew up in Oakville, Ontario where he spent his youth playing for the Oakville Whitecaps. Nicholas helped his team win two provincial titles before winning the national title and representing Canada in the World Series. Nicholas then moved on to play three years for the Ontario Royals, where he earned the opportunity to represent his province and scout teams in a number of showcase style tournaments including T12. 
After high school, Nick headed west on a scholarship to play NAIA baseball at the University of British Colombia as a SS/RHP. Nicholas currently plays for the University of Guelph Gryphons heading up the infield at Shortstop; he is in his final year of school, majoring in Economics and Finance.
Aidan Mendonza
 Instructor
Aidan was born and raised in Mississauga, Ontario. He played for the Mississauga Tigers association before finishing his high school career with the Ontario Terriers Program. He now currently plays as a middle infielder for the University of Guelph Gryphons going into his last year.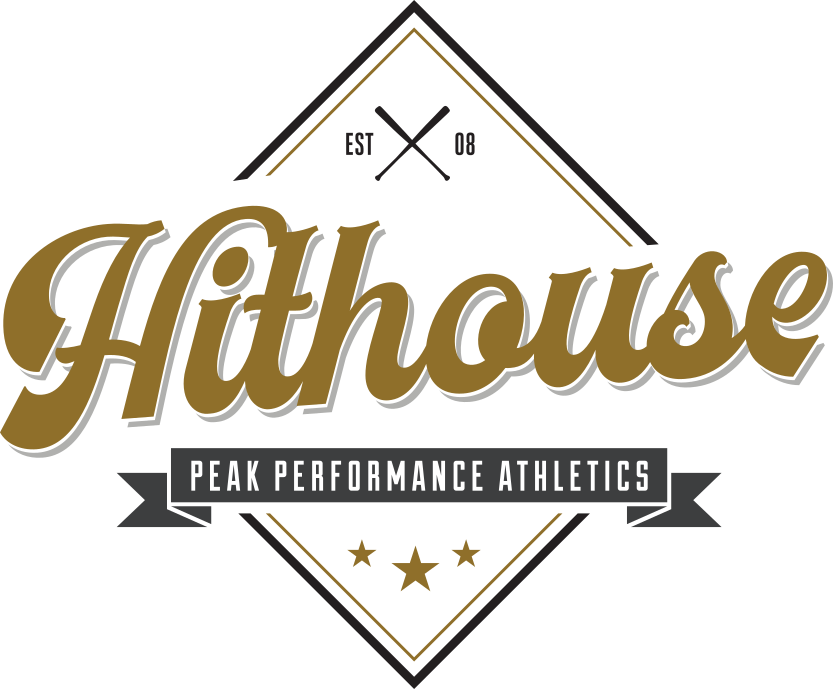 Brandon Washkevich
 Instructor
Brandon grew up playing competitive baseball in the Guelph area prior to being recruited by Wilfrid Laurier University to play for the Men's Varsity Baseball team. Brandon played for five years at Laurier, where he was the starting second baseman and also played third base and outfield. Throughout his university baseball career, in recognition of superior work ethic, leadership, fundamental skills, sportsmanship and team spirit, Brandon was honoured with awards such as, Most Improved Player, Overall Coaches Player Choice Award, the Ontario University Athletics Academic Achievement Award twice, and helped the team win their first OUA Championship in program history. He was described by his head coach as one of the hardest working players that the program has ever had, a great teammate and someone that the players looked up to and respected. Brandon played baseball throughout the summer for the Brantford Braves of the Junior Intercounty Baseball league where he was honoured with Rookie of the Year, Brantford Red Sox and Hamilton Cardinals of the Intercounty Baseball League and  the Milton Red Sox of the COBA Major AAA Baseball League. Brandon currently serves as the Associate Coach for the University of Guelph Men's Varsity baseball team.
Owen was born and raised in Oakville, Ontario working his way through the Oakville Minor Baseball programs before eventually moving to the CPBL with the Fieldhouse Pirates. During his time with the Pirates he was selected for the Ontario Team to play at 17U Nationals in Saskatchewan and that same year got the opportunity to play for Canada at the PBR Future Games in Atlanta. Owen came to Guelph for a Bachelor of Commerce, Real Estate and to play for the Gryphons on their Varsity team and has just completed his second season as an outfielder helping the team to achieve a 3rd place finish at the OUA Championships. Owen started playing for the Guelph Silvercreeks in his first year at Guelph and was part of their historic winning season this year to win the ICBA's. He also started his IBL career for the Guelph Royals this season and got the chance to play in the regular season and playoffs and will continue to do so during his time in Guelph and hopefully afterwards.
Brady was born and raised a Waterloo Tiger until his 16u year when he earned a spot within the Ontario Blue Jays organization. After 3 years of playing and traveling with the OBJ's, Brady further pursued his baseball career by attending New Jersey Institute of Technology (NJIT) in Newark NJ. Upon return, Brady played 2 more seasons of baseball for the Milton Red Sox in the COBA men's league, before years of wear and tear as a catcher finally caught up to him. Since then, Brady has been coaching within the Waterloo Minor Baseball Association, with 3 years of assistant experience at 15u & 18u and going on 2 years as the head coach for the 14u/15u Tigers. Brady is also a member of the Wilfrid Laurier University baseball coaching staff, entering his second season as the catching/hitting coach.
Ben was raised in Waterloo, Ontario.  Ben played his Minor league baseball in the Kitchener Panthers organization.  After his Minor baseball finished Ben was a member of the  Fieldhouse Pirates and Ontario Nationals Organizations as a starting catcher.  Ben received a scholarship to play at Frontier College and later transfered to Lakeland College.  Ben Currently plays summer ball for the Kitchener Panthers.  Ben was the starting catcher on the team that won the Provincial Championships in 2022 and placed 3rd at nationals.      
Evan grew up just outside Stratford, Ontario. From 2016-2021 he played baseball for the Great Lake Canadians in the Canadian Premier Baseball League, the highest level of amateur baseball in the province. While there he was a 3x CPBL Champion and 2x Great Lake Canadian's Pitcher of the year. Committing in 2021 to the University of Waterloo to play OUA baseball and study computer engineering. Achieving the 2021 UW Baseball's Rookie of the Year and named to the OUA all-star team in 2022. Still currently playing for the University of Waterloo as a SS/2B and RHP.
Elliott Curtis
 Instructor
Elliott Curtis is from Waterloo, Ontario, where he grew up playing for the Waterloo Tigers.  In 2011, Elliott was named the ICBA Junior Player of the Year, prior to moving on to the Ontario Terriers Organization.  Elliott would go on to receive a scholarship from NCAA Division 1 Middle Tennessee State University. 
Following Elliott's Freshman College season at NCAA Division 1 Middle Tennessee State University, Elliott transferred to Columbia State Community College in Columbia, Tennessee.  Elliott would go on to be named an All-Conference Second Baseman for Division 1 Tennessee Junior Colleges.  This performance earned him a spot at the SEC's University of Kentucky.  
At Kentucky, Elliott played 2B, 3B, 1B, and RF while mainly hitting in the 3 hole or leadoff spot in the lineup.  In 2020, Elliott graduated from the University of Kentucky with a Bachelor's Degree in Psychology, and being named to the SEC Honor Roll.  
Following his college career, Elliott would go on to play two seasons of professional baseball in the Frontier League, with Equipe Quebec in 2021, and Les Aigles de Trois Rivieres in 2022. 
After his professional career came to an end, during the winter of 2022, Elliott spent 5 months in Perth, Australia, playing for the Melville Braves in the Western Australia State League, where he was also the head coach of the 15U Melville Braves. 
Elliott is passionate about the growth and development of young players, drawing from his own experience in college and professional baseball to help those players be the best that they can be. 
Jacob Kush is from Guelph, Ontario, where he grew up playing for the Guelph Royals. In 2011, Kush was named ICBA Pitcher of the year. He later moved on to play with the Ontario Nationals as well as the Ontario Blue Jays. Kush would go on to receive a scholarship from NJCAA d1 Northwest Florida State Junior College.
Following Kush's freshman season he was named First team all conference, Second team all state and runner up Florida pitcher of the year. After a Covid shortened sophomore season, Kush committed to SEC's University of Missouri.
At Missouri, Kush both started and was a reliever in his 2 years, and among one of the most reliable arms. Kush graduated from the University of Missouri with a Bachelors degree in Sociology. For his 5th and last year of college Kush committed to Austin Peay State University in Clarksville, Tennessee.
At APSU Kush served as the teams Friday night starter and threw 75 innings. Kush graduated from Austin Peay with a bachelors degree in Psychology.
Following his college career, Kush signed a professional contract with Les Aigles de Trois Rivières in the Frontier League. Kush will continue to play Professional again next season.
Kyle grew up in Guelph, Ontario. He played Guelph Minor Baseball before playing for the
Ontario Nationals and Ontario Blue Jays organizations. He received a scholarship to NCAA
Division I Canisius College in Buffalo, New York where he played for 5 years. He was the
starting shortstop his final 4 years, and earned a Bachelor's degree in Sports Management,
and a Master's degree in Sport Administration. He helped the Golden Griffins to the playoffs
in all 5 years and was part of the 2022 Conference Championship team. He is now currently
playing for the Guelph Royals of the IBL.
Ryan grew up in Milton, Ontario playing for the Milton Mets for most of his youth years. In 2019, Ryan earned a spot to represent Ontario in the 15U Nationals in Oshawa and helped the team win Gold in that tournament. The end of that same year he joined the Great Lake Canadians organization. After three years with GLC, which included one CPBL championship, he committed to play NAIA baseball at Cleary University in Howell, Michigan. Ryan is currently a pitcher for the Cleary Cougars and the Milton Jr. Red Sox during the summer months.
Tori Patteson grew up playing second base for the Guelph Gator Organization.  While playing for the Gators, she won multiple provincial titles, National runner ups and competed in the North Carolina and Virginia Softball World Series. Her and her team made appearances in several showcase tournaments in the United States throughout her career where she continued to excel.
After highschool, Tori earned a softball scholarship to NCAA D2 Alderson Broaddus University in West Virginia.  At Alderson Broaddus, Tori was the leadoff hitter and starting second baseman for four years. While playing for the Battlers, she received multiple all conference awards. Tori graduated with a degree in business administration with a minor in accounting.
Dawn Bodrug was born and raised in Georgetown Ontario. Playing softball for the Halton Hawks organization for 9 years before playing for Port Perry Angels for 2 years. Dawn played at the NJCAA Division I level at Indian River State College in Fort Pierce Florida, where she received pitcher of the year her sophomore year, was named second-team NJCAA Division I All-South Region, was the solo recipient in the state of Florida to receive the Jean Williams scholar-Athlete award for outstanding academic, community and athletic achievements.
Dawn then went on to further her Division I softball career at Stony Brook University, where she threw the programs first 7-inning perfect game against Cornell university. Throughout her senior and grad year where she completed a bachelors in multidisciplinary studies and a masters in business, she earned first team all-America East, all championship team, all academic team, and NFCA second team all region and muller pitcher of the week awards. She threw a total of 5 no hitters, 4 of them being in the month of April during her grad year. She ended her career breaking the programs single season strike out record with 285 strikeouts.  She received graduate female athlete of the year. 
Dawn made the Canadian national team in 2022 and joined the team on their travels through their Canada tour games and to Guatemala where they earned silver at pan am qualifiers.
Grace Blamauer
 Instructor
Grace Blamauer was born and raised in Guelph, Ontario. Grace played the entirety of her minor softball career for her hometown Guelph Gators. She attended Brock University in St. Catharines, Ontario where she played a prominent role on the softball team as their starting CF and at the top of the batting lineup. In 2018, she won rookie of the year, followed by MVP awards as a sophomore in 2019 and a senior in 2021. Grace was also named an OIWFA league all-star in her senior season. Grace concluded her successful university career in the classroom with a Bachelor of Kinesiology (Honours) with first class standing. 
Jade Nowe was born and raised in Kitchener, Ontario. She played in many organizations growing up including the Kitchener Klassics, Guelph Gators, and Waterloo Ghosts. She won multiple provincial titles and attended many Canadian National Championship tournaments, walking away with both the national title in 2018 and runner up in 2015.  Jade then went on to continue her softball career on a scholarship to Spring Arbor University, an NAIA school in Spring Arbor, Michigan. Jade was a four-year starter, playing both first and third base, and was a captain for two of those years. Throughout her collegiate career, she received many NAIA Scholar Athlete Awards, and was named to the second team all-conference her junior year. Jade graduated with a degree Psychology and Early Childhood Education and is currently an assistant coach with the University of Guelph softball team.  
Sonia Petrosoniak was born and raised in Mississauga, Ontario. She played PWSA softball from Mite to Senior, playing for a few organizations including Mississauga North, Chinguacousy Cougars, Cambridge Coyotes, and Guelph Gators. She attended 10 Canadian National Championships, medalling in 6 of them.
Sonia received a scholarship to NCAA D2 California University of Pennsylvania. While there, Sonia was a pitcher, and two-time Academic All American, recording a career ERA of 1.64. In her senior year, the Vulcans ranked 14th overall and finished the season as NCAA Division II Super Regional finalists.
She graduated with a BA in International Studies and a Masters of Arts in Teaching. Sonia has taken NCCP coaching courses, and is now a teacher with the Upper Grand District School Board.
Erin Fortney is a Guelph native who grew up playing softball in the Guelph Gators and Brampton Blazers organizations. Throughout her time with the Gators and Blazers, she assisted her teams in winning several provincial championships, earning provincial tournament MVP honours on three different occasions. Erin competed at 6 Canadian National Championships and was selected as the All Star team pitcher in the U19 Canadian Championships tournament in Saskatchewan. Her teams attended multiple showcase tournaments in the United States throughout her time with both organizations.
Erin continued her softball pitching career at Rollins College in Winter Park, Florida where she threw a No-Hitter in her first collegiate appearance. She played with the Tars for 2 years, winning a regional championship before transferring to Kutztown University in Pennsylvania to finish off her career. While playing for the Golden Bears, Erin earned 2 PSAC Scholar-Athlete titles and a D2ADA Academic Achievement Award before graduating with a Bachelor of Science. She is now completing her degree in Optometry and Vision Science at the University of Waterloo. Erin has an undying passion for the game and strives to build that love of the game in others while developing their pitching skills.
Rachel Sothern
 Instructor
Rachel Sothern was born and raised in Waterloo, Ontario. She played for the Waterloo Ghosts organization from U9 through U19. As a player, Rachel won one provincial title and attended multiple Canadian National Championships, walking away with silver medal in 2015 and a bronze medal in 2017. Rachel attended the University of Waterloo from 2017-2021. While at Waterloo, Rachel was named an OIWFA All-Star, received player of the week honours and was the 2019 Offensive Player of the Year for the Warriors Organization. She has also taken NCCP coaching courses and recently attended the U15 Canadian National Championships as an assistant coach. Currently, Rachel is a teacher with the Waterloo Catholic District School Board.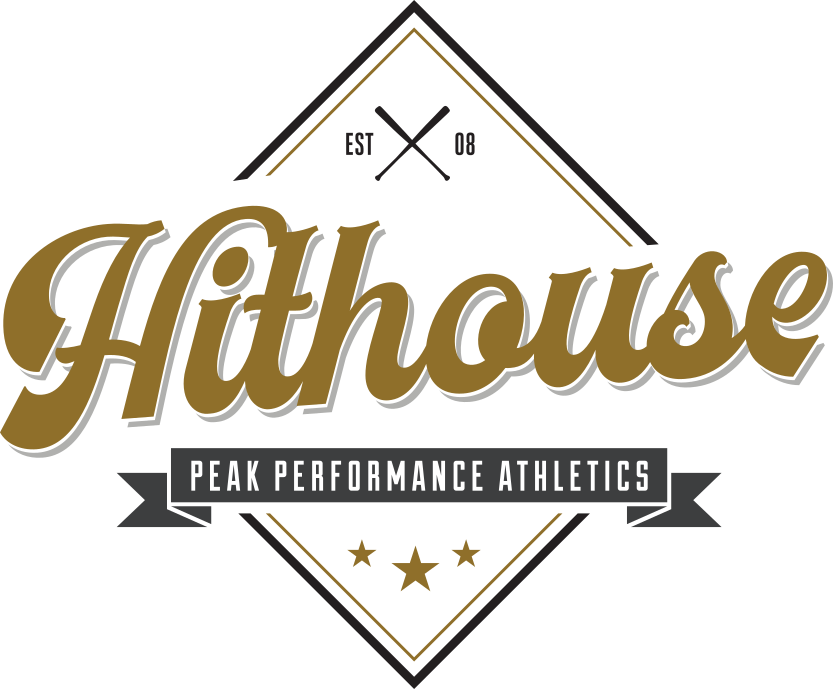 Chris Kopichanski
Personal Trainer
Chris is a former varsity basketball player finishing his playing eligibility at the University of Guelph. He then went on to play in the CNBL for the London Orion Basketball Club of his hometown.
Since 2002 Chris has been a certified personal trainer, the first nine years of his training career in club, as both a head trainer and fitness manager.  Since 2011 he has worked independently with Peak Performance.  Every year Chris is constantly looking to improve his professional development and has a relentless desire to improve himself and help his clients achieve their personal fitness/performance goals. Ranging from weight loss and general fitness to very specific athletic goals.
Moving forward Chris intends to create an excellent athletic development program by bringing in likeminded enthusiastic trainers that in conjunction with our excellent coaching and facility will help create strong, fit, and balanced athletes. And of course training is always available for people who just want to improve general fitness!